I've always been interested in the Asian cuisine. Balancing flavors is almost like a form of art. Asian cuisine has that balance down to near perfection.
Although I've taken a great interest in the dishes (see: inhale several of them on a regular basis), I've never had enough balls to attempt cooking one myself.
I feared Asian dishes required pro chopping skills, an advanced understanding of chemistry and the fiery breath of a dragon. But I discovered it's not so much about the techniques as it is about fresh, high-quality ingredients. Although having a dragon for a sous chef certainly helps.
So I sharpened my kitchen knife and decided to try out a quick and easy Chana Masala.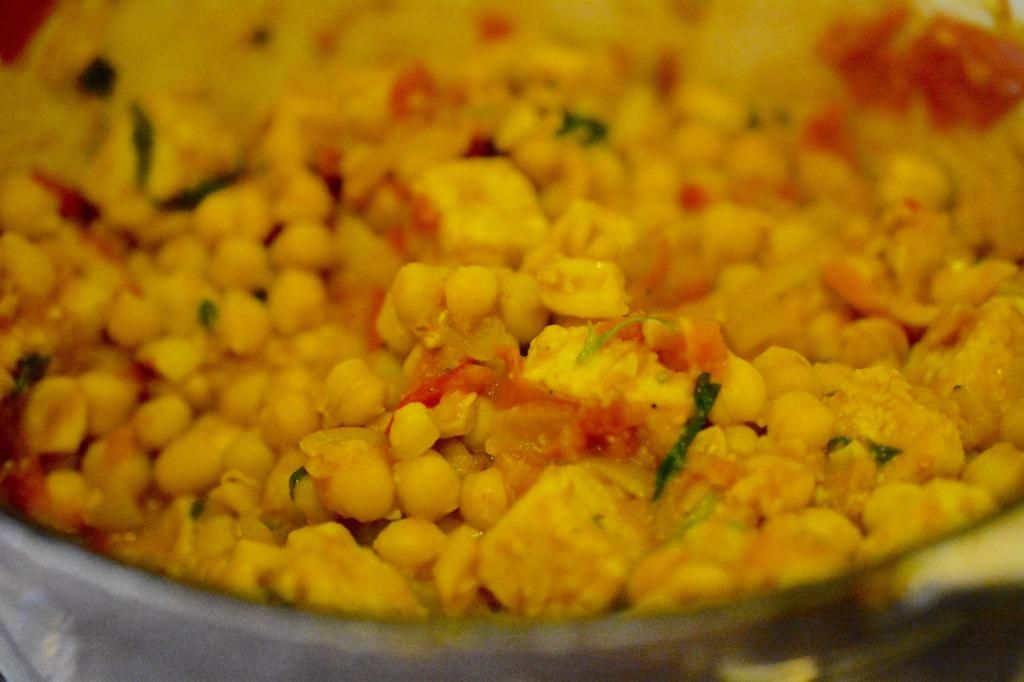 What I used:
Coconut oil
One onion
5 cloves of garlic, minced
One tablespoon of minced ginger
A chili pepper to kick it up a notch
2 tomatoes
A stick of lemongrass
2 cans of chickpeas
A packet of Dés
One lemon
Optional: A handful of cashews and peanuts
Spices:
Fresh cilantro
Sea salt
1/4 teaspoon Cayenne pepper
1 teaspoon cumin seeds
1/2 teaspoon turmeric
1/2 teaspoon cardamom
1/4 teaspoon cinnamon
Ground your spices up with a mortar and pestle. Whilst doing this heat up a teaspoon of coconut oil in a casserole pot. Add your ground spices to the oil and toast them until they become fragrant.
Stir in the chopped onion, garlic, sliced chili pepper and minced ginger. After about 5 minutes add in the dés. When the pieces of dés get some color, add in the diced tomatoes. Add the chickpeas when some of the tomato pieces have broken apart.
Slice your lemongrass open and place it in the pot. If you want, you can add some nuts at this point. Squirt some lemon in there, put a lid on it and let it all simmer for 10 minutes.
To serve, chop up a generous amount of cilantro and stir it through the mixture and don't forget to fish the lemongrass out. It serves great with rice or with some naan bread.
Enjoy!